The
First Floor...
Disclaiming Disclaimer
This is the batch of demo I got in the first floor of the disc. You WILL get a different one as they are all randomized upon first playing the hub game.
I am going to give my thoughts on these demos. Not exactly many, but what I compiled together while playing them.
Fiend's Isle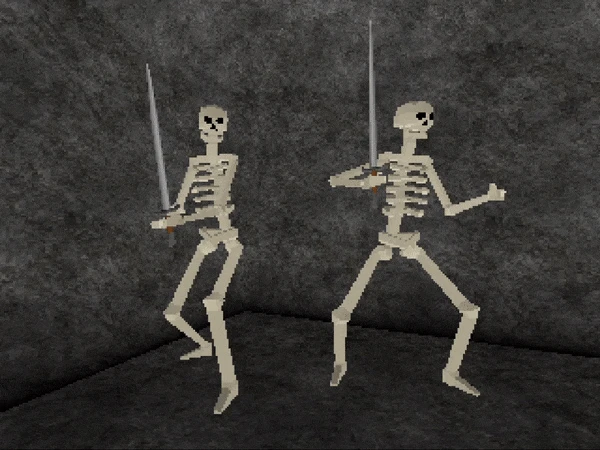 (+): PS1 aesthetic well done.
(+): Gameplay is straightfoward.
(*): This game has mind-boggling effects.
(-): The crossbow makes fights too trivial in spite of low damage.
(-): Enemy AI is a tad simple. This made the crossbow even better.
That Which Gave Chase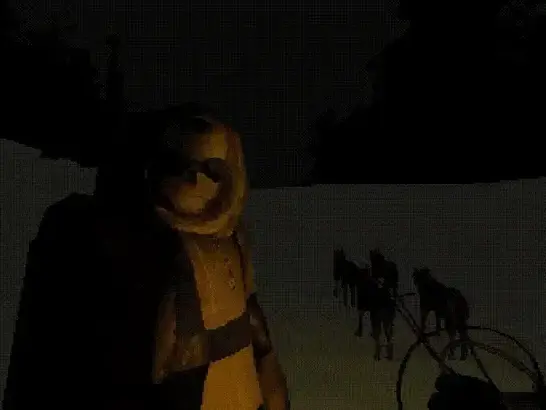 (+): Highly atmospheric.
(+): You can pet doggy.
(+): Interesting premise, mechanics.
(-): Progression is quite a linear ride, aside from if you accidentally crash your ride.
An Outcry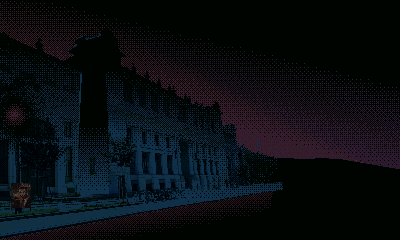 (+): Drama seems interesting.
(+): Great pixel art work.
(*-): The demo sadly did not let me smoke more.
(-): Not related to the PS1 aesthetic at all. Fits better alongside surreal RPG Maker titles.
[ECHOSTATIS] Prologue

HIGHLIGHT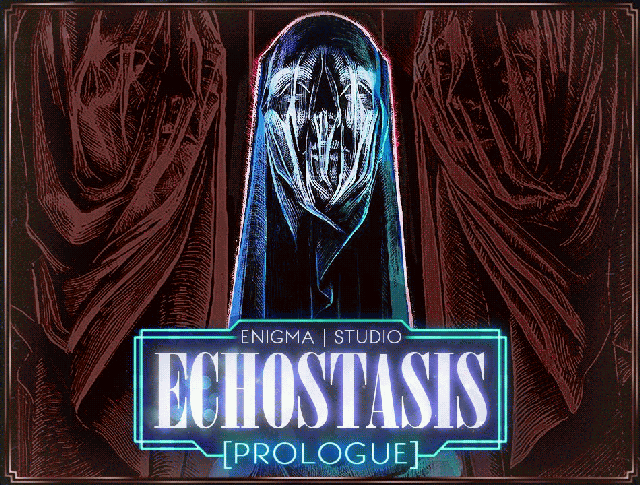 (+): Executes premise incredibly well.
(+): TWO well done aesthetics at the same time.
(+): Story hooks you and won't let you go n̲̩̲͈͈͗͊́͂ͅo͚͎̮̞̰̬̪͈̊͑̍́̔͌̀̿t͎͍̠̗̩̝͇̟̀̓̀̈́̓͆̌̚ u̜̳͎̘͍̜͎̗̔̔̇͑̄ͅn̲̰̥̟͙̩͍̱͖̍͐̾̾͒̂̃͒͌̋́l͙̬͓̝͇̯̐̄̅̔́̔̍͊ḭ͕̜̱̙͂̒̈́̒̎ͅk̰̞̱̤̥̙̽̄̀͆͗e̮̯̯̥̝̩͔͈̲͇̽̽́́ Y̗̯͙̬̓̓͆̉̿̄͂̒̏Ó̟̪̟̜͕̤͍͎̥̑̄͑̒̚ͅṶ̯͔̝̰͖̱̖͔̦̙̃̎̍́͆̏̒ͅ f̟̪̯͚̱͎̠͎̫̬̅͋̇̄́̊ṙ͚̣̫͎̀̔̓͑̽̌́̽ͅó̩̲̤̳̖͎͖̯͂̔̍̃͂̃̀̉ͅͅm̖̘̘͖̯̈̓̒́̌́̃͑ H͔̣͔̮̖̪̘̩͕̗̘͗͌̅̒͊E͚̤̮͓̍̓̍͒̐̀ͅŔ̬̫͈̰̙̘̣̥̬͉͕̗̿͌̈́̅̀
(*): Sorry! We could not find this blurb.
(-): Only slighty related to PS1 aesthetic.
Peeb Adventures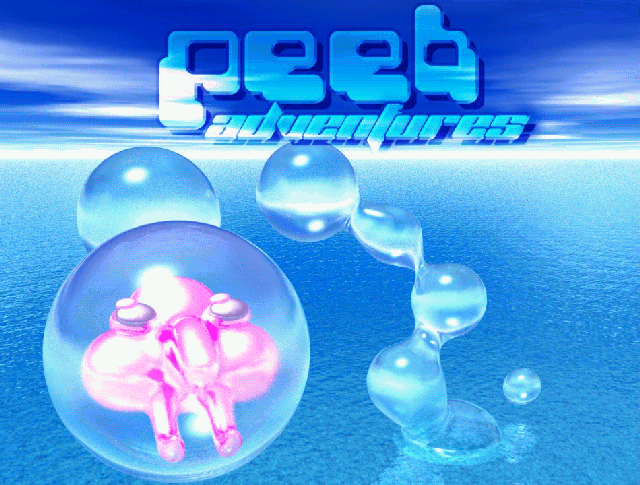 (+): Good PS1 aesthetic and gags.
(*+): A few models look a tad highres here and there, but are well done.
(*): Peeb.
(*-): Late 2010's creepypasta-tier spooks. Though granted, this may be the point.
(-): Dithering is somewhat scaled incorrectly. Ergh.
Toree 3D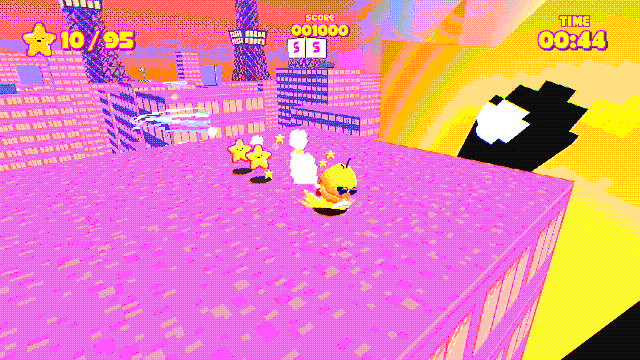 (+): Cool PS1 aesthetic, neat.
(+): Nice music.
(-): Protagonist feels a tad floaty.
(-): And then SUDDELY TE STAR HAD VERY SPOOBY EYES!!!!!!!!!
Pathogen-X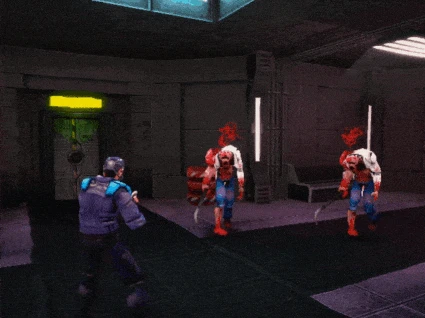 (+): Great PS1 aesthetic. Amazing graphical work overall.
(+): Would replay.
(-): Dithering is scaled BOOOOOOOOOOOOOOOOOOOOOOOOOOOOOOOOooo
(-): It is not clear how much you've wore down the monsters. Maybe swap their textures as they become more and more damaged.
Risu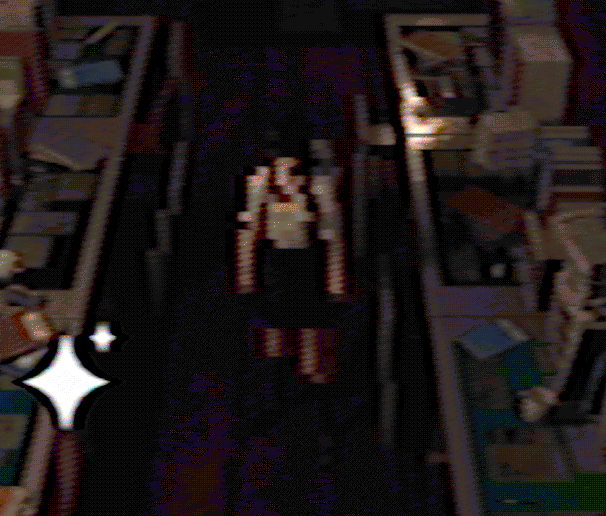 (+): ...Sounds are ok?
(--): This game commits the capital sin of being a blocky downscaled mess. I would, rather bluntly, suggest to get rid of this facade entirely and be more honest. It looks bad and is the kind of thing internet smart-people chastise us for looking like.
NOTE: I will try to replay the game again to try to form a better opinion soon.
Ghastly Goodies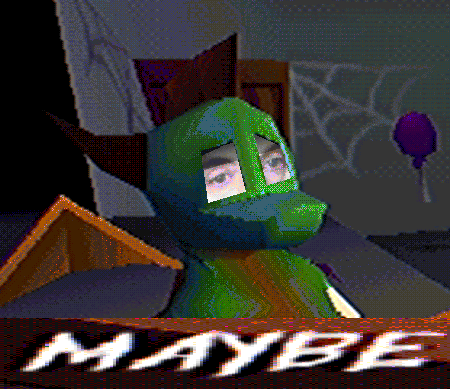 (+): Well executed PS1 aesthetic! Models look nice too.
(*): Heheheh text goes wobobobobobo
(-): Premise is barely played with much.
(--): Tank controls. Tank controls. TANK CONTROLS. TANK CONTROLS. TANK CONTROLS.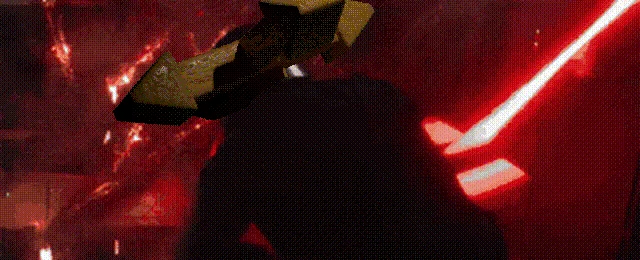 NOTE: I will also try to replay the game again to try to form a better opinion soon.
Lorn's Lure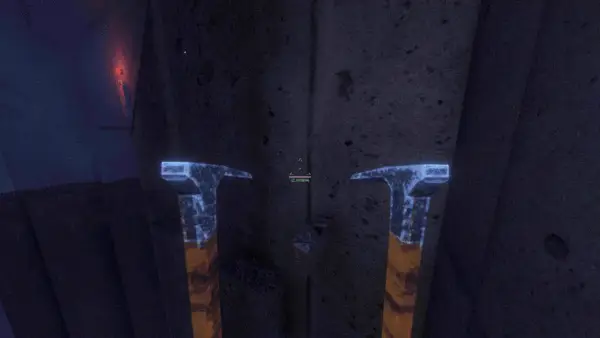 (++): Climbing mechanic is hands down amazing. Heh. Hands.
(+): Hooked on what'll be in the final game! Heh. Hook.
(-): 'Modern Retro' look not very appealing. Like if THIS MAN turned a N64 game into an UE4 demo but didn't bother getting new textures
The Horizontal Slice
Some of these have been very cool. 2 demos have unfortunately pissed me off one way or another but for stuff that most wouldn't really care about. Devs, don't get angry or sad. It's mainly that I'm passionate for this sort of stuff. Hit me up if you're curious or whatever. Others probably like this stuff and I'm just an idiot in the internet shouting opinions and praise and making barely interesting games.